With new, essential, restrictions coming into place at a daily rate it seems our classrooms are quite a long way from returning to the old normal. For some of us our new normal, like it or not, appears to be leaning towards a Hybrid classroom. A class with students both online and face-to-face.
In today's post I'm going to go over the different types of hybrid classes I've come across and look at ways in which you can set up your classroom. I'll also consider how to deal with potential challenges that may pop up with some hybrid hacks. In part two of the blog, there will be sample activities to help facilitate interaction in a hybrid environment.
For those wishing to delve deeper, a webinar I delivered on the topic  can be found at the Teacher Training Hub.
 1. Types of Hybrid Classes
From the various focus groups I set up and my own personal experience, there are four main types of hybrid classroom. The key to figuring out how best to approach a hybrid class is to figure out the type of class you're going to be teaching. Each one has its own unique style
Fixed:
In this type of class you always have the same two groups: those who come to class and those who stay at home. This is particularly common in a Private Language School context, especially amongst adults.  It is, however, becoming increasingly common with all other ages groups due to new restrictions on numbers in the classroom. This type of class is by far the easiest to prepare for as you basically have two separate classes who know their roles and will soon learn to adapt to them.
Rotational:
This is more common in the school environment. In these classes, students have a fixed day/class when they are to be physically in the room and a fixed class when they are virtually there. Perhaps Monday their class is face-to-face and Wednesday is their online class. As soon as the teacher has got their heads around this, sending materials is an awful lot easier.
Free: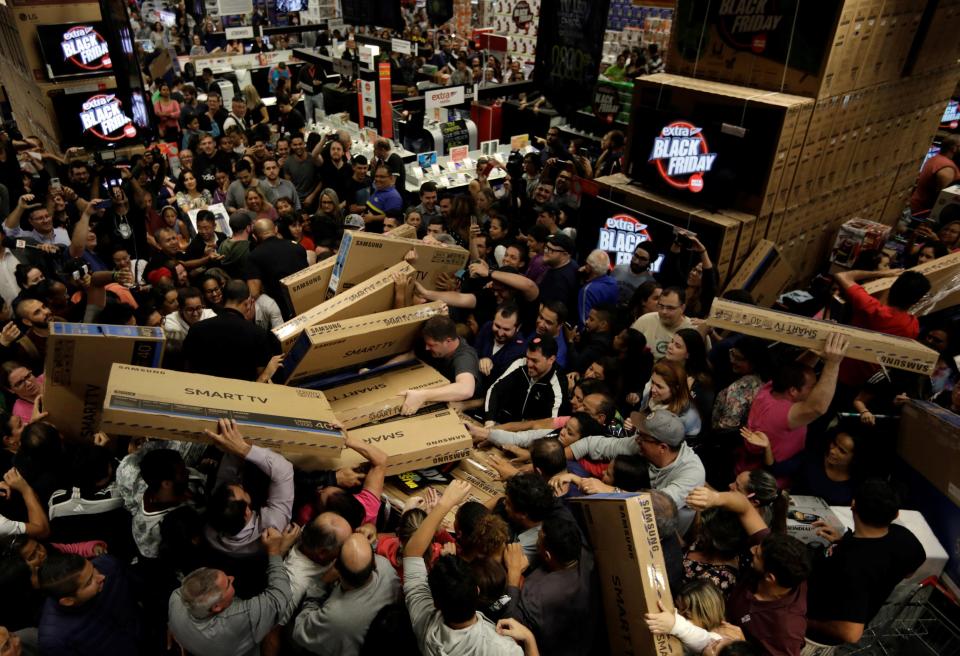 This is by far the most difficult type of class to prepare for. This allows students to stay at home as the digital students whenever they please. In my opinion it is best to avoid these, or at least strictly make them regulated.  If I were teaching a class like this, I'd try and ensure there was a register. You need to be on top of this to ensure students who aren't coming into class have the necessary materials. If you're an academy owner or director, please set some strict guidelines on this. It really isn't fair on your teachers to give them 15 minutes to prepare for mystery online students or extra students in the class. They already have enough on their plates.
Unexpected:
This was the case with the first Hybrid class I ever came across, and the case which highlighted the need for this flexibility. If someone is in contact or indeed tests positive for Covid they won't be able to attend class. It's unfair that these students simply miss out on class for two weeks. Be it in the public or private sphere, this is where hybrid classes really help the students.
2. Setting Up
The first step to a successful class is having your classroom properly prepared. As far as extra equipment is concerned it's pretty straight forward. You will need another camera, louder speakers and an external microphone. This will ensure you don't end up with a Zoom class with an audience. Simply relying on the built-in hardware of the computer isn't enough to deliver a proper quality class to both sets of students.
I'd also recommend a cordless mouse and keyboard, but they aren't by any means essential. This makes movement around the room a lot easier. You'll need to become familiar with your hotkeys to do that. Here is a list of the hotkeys available in Zoom.
External Camera:
Make sure it's pointed at the students in class. Hoisting it above the white board can work well, or you might position it in the corner nearest the computer. This allows the students at home to see their classmates which increases both interaction and accountability. It also allows you to find a "sweet spot" between the two groups. More on this shortly.
External Mic:
The extra 15 euros will make a huge difference to those at home. External mics tend to pick up a great deal more sound than built in computer mics. I'd place this as close to the in-class students as possible. On the edge of the teacher's desk is usually a pretty good bet.
Socially distanced desks: 
Make sure you have the regulated distance between students. Staggering desks can help.
Windows and Doors:
Rooms must be kept properly ventilated. If possible, leave an extra few minutes between classes.
The Sweet Spot:
This is the place when you can be between worlds. When you are teaching both sets of students together, they're far more likely to engage in the class. I'll talk more about the "sweet spot" in part two.
3. Problems and Solutions
There are a variety of problems, such as rustiness with Zoom, trying not to focus the class too much around the teacher and students finishing at wildly different times. The biggest two problems I've come across, however, were how to split your time between groups and how to make the separate groups interact more with each other.
Fast Finishers:
One of my least favourite ideas in the world is the one of the fast finisher, particularly if the task set is unmotivating. You finished first so here you go, colour in this tree, do a wordsearch or, worse still, here are 10 more grammar questions for you. Something I learnt from my daughter's teacher was, if students had genuinely finished and taken care over their work, they should be rewarded, not punished with more work. A great way to do that while keeping students in their chairs? Bring a book. When you finish your work, whip out your book and read on. It doesn't even have to be a book; it could be an English blog they like.
This can work for both sets of students although I've found those at home tend to finish slightly sooner. Your face-to-face students can later ask questions about what they've read. There is no need to send out boring printouts, they don't need to waste time and paper printing them. You're encouraging students to read and analysing what they've read. Everyone's a winner.
Computer Conundrum:
One of the biggest reasons you find yourself being stuck between two worlds, not really serving either of them is because of the need to be at your computer. This is where a wireless keyboard can help. If not there is another option: disinfect your desk and have a scribe work on the whiteboard on your behalf.  My top tip here is to work on your hot keys.
Time Splitting:
People often say you can't be in two places at the same time. This utopia of bilocation is actually something you can finally achieve in a Hybrid class. When I first investigated hybrid classes, earlier in the lockdown the biggest problem myself and my colleagues found was going between the two classes. Finding your "sweet spot" will reduce the anxiety. If you can teach your class to both groups then you will take a small step away from the computer and a giant leap in uniting the two groups. A teacher's actions are inevitably the focus of a class. If you are addressing both groups, at the same time, they will feel more integrated.
Greater student interaction
The biggest task of all is getting students working together. This responsibility lays squarely at the feet of the teacher. When making your plans you need to include extra time for these activities. Plan for more cross group interaction. Simple activities involve asking students to interview one another and give mini presentations to each other.
I hope this post has provided a useful introduction into the world of hybrid classes. Stay tuned for How to Hybrid. Part Two: Hybrid Hacks, in which I will reveal and explain my favourite activities for the hybrid class.
If you'd like to take part in a survey, I'm conducting about hybrid classes please follow this link.